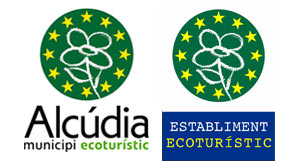 Bahia de Alcudia Hotel & Spa is homologated with the distinctive Ecotourism establishment: our main concern is to generate the minimum environmental impact when delivering the best tourist services.
The systems of energy saving, recycling and use of ecological products - not aggressive with the environment - are focused on minimizing the consumption of natural resources and raw materials.
The management of Bahia de Alcudia Hotel & Spa and all its employees share their eagerness to preserve the environment: all the hotel processes are reviewed periodically ensuring that all our suppliers and customers are aware and get involved in all the actions that depend on them and have an impact in the environment.