The Bahía de Alcudia & Spa is a true tourist reference on the northwest coast of Mallorca, a family owned business aiming to deliver a home-away-from-home experience initiated by our founder Mr. Narciso Vilaire. Our hotel offers a cozy, close and familiar atmosphere and is located in a privileged area, one of the most valued in Alcudia, just 150 meters from the beach. It is close to the port and has beautiful views of the bay and mountains.
As a result of the efforts of the experienced team that tirelessly works to make your holiday unforgettable, the number of repeated guests grows year after year. We specialize in cycling and other sports, such as hiking or water sports, and in holiday tourism, in short, a place for everyone. We offer a fresh environment, focused in your well-being, and our goal is your happiness during your much desired holiday in Mallorca.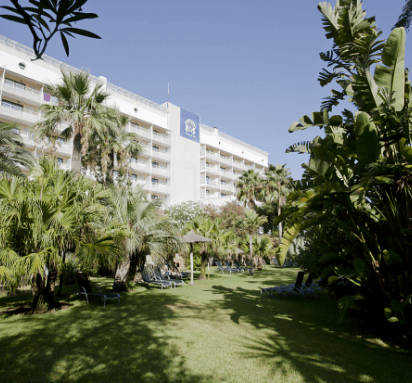 GardensBahía de Alcudia Hotel & Spa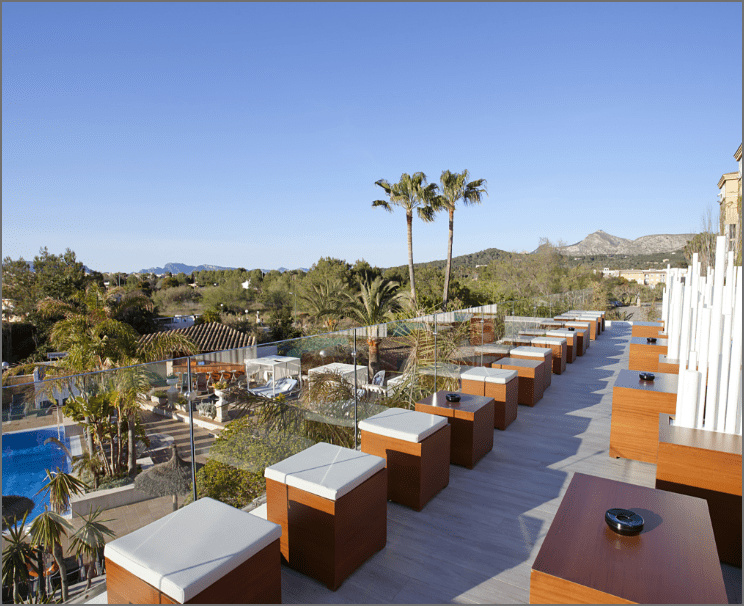 Lounge Bar Bahía de Alcudia Hotel & Spa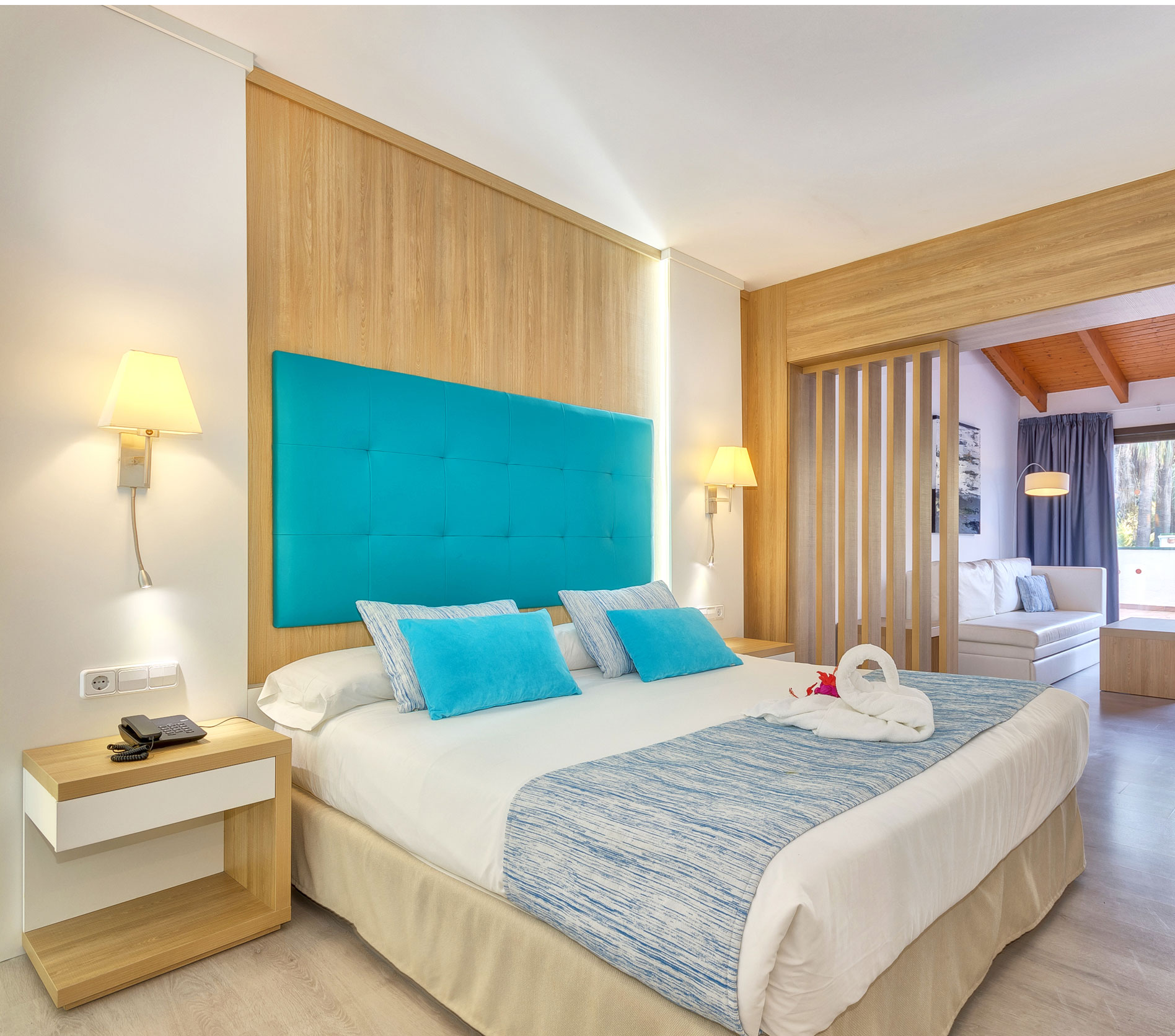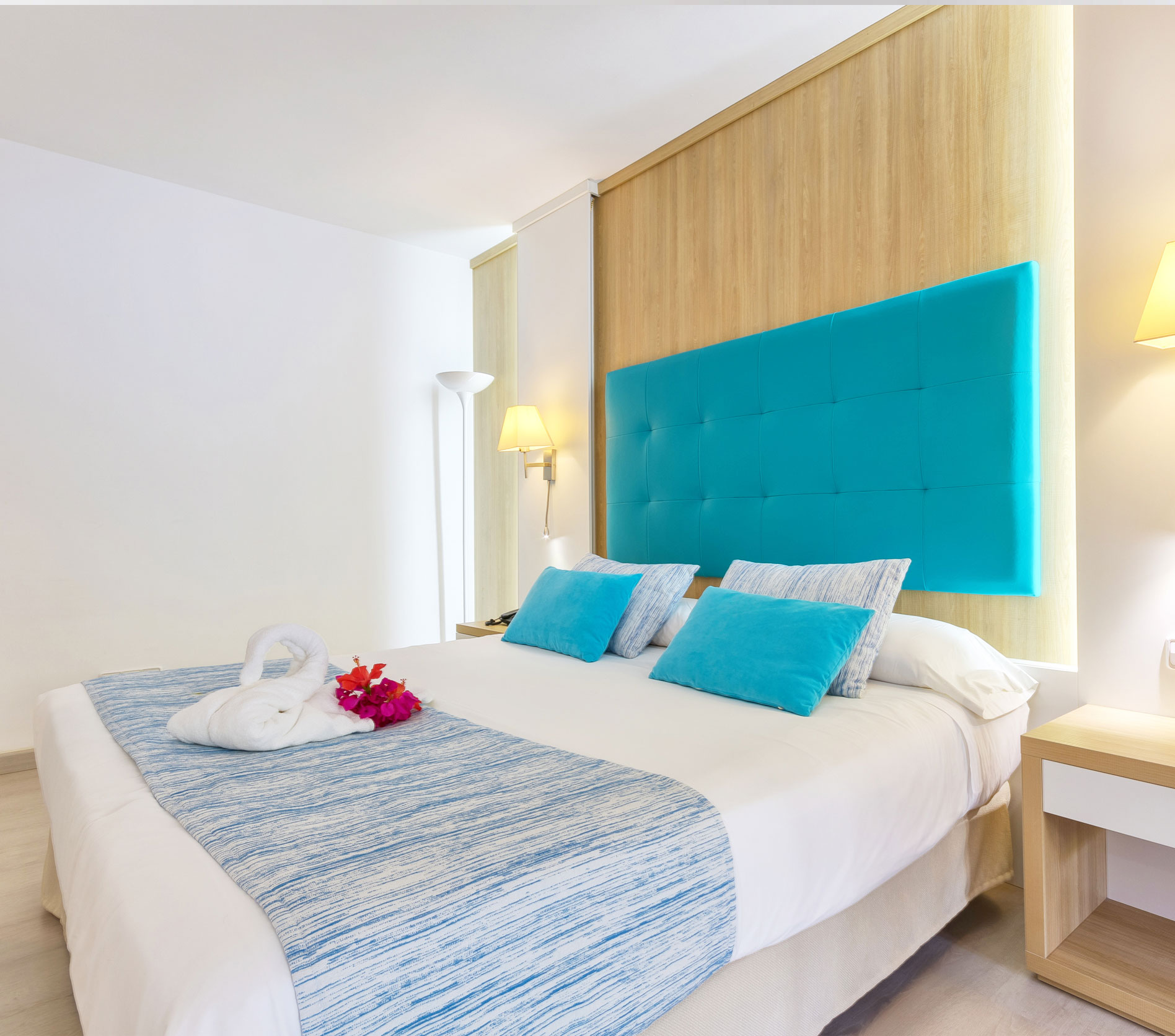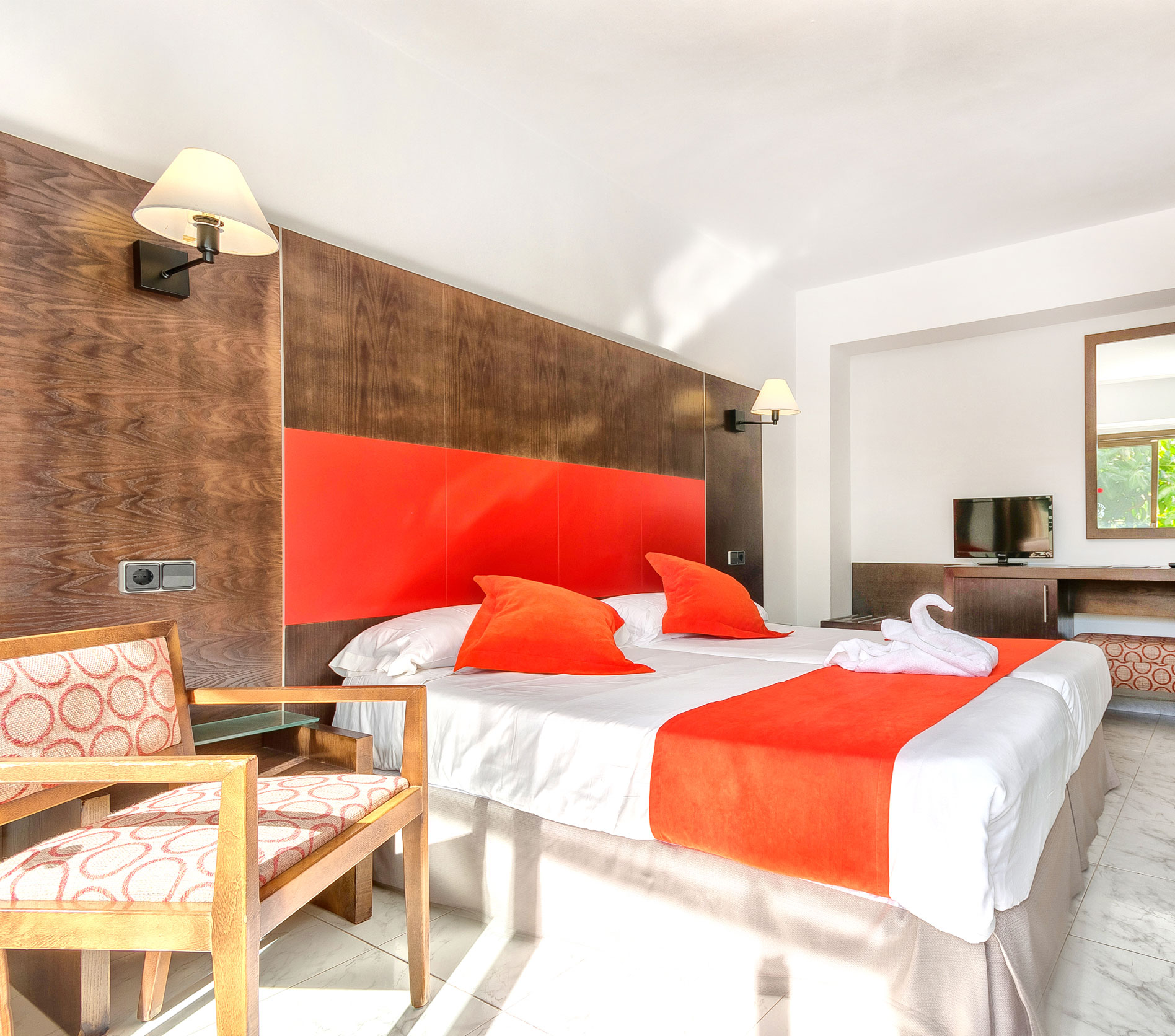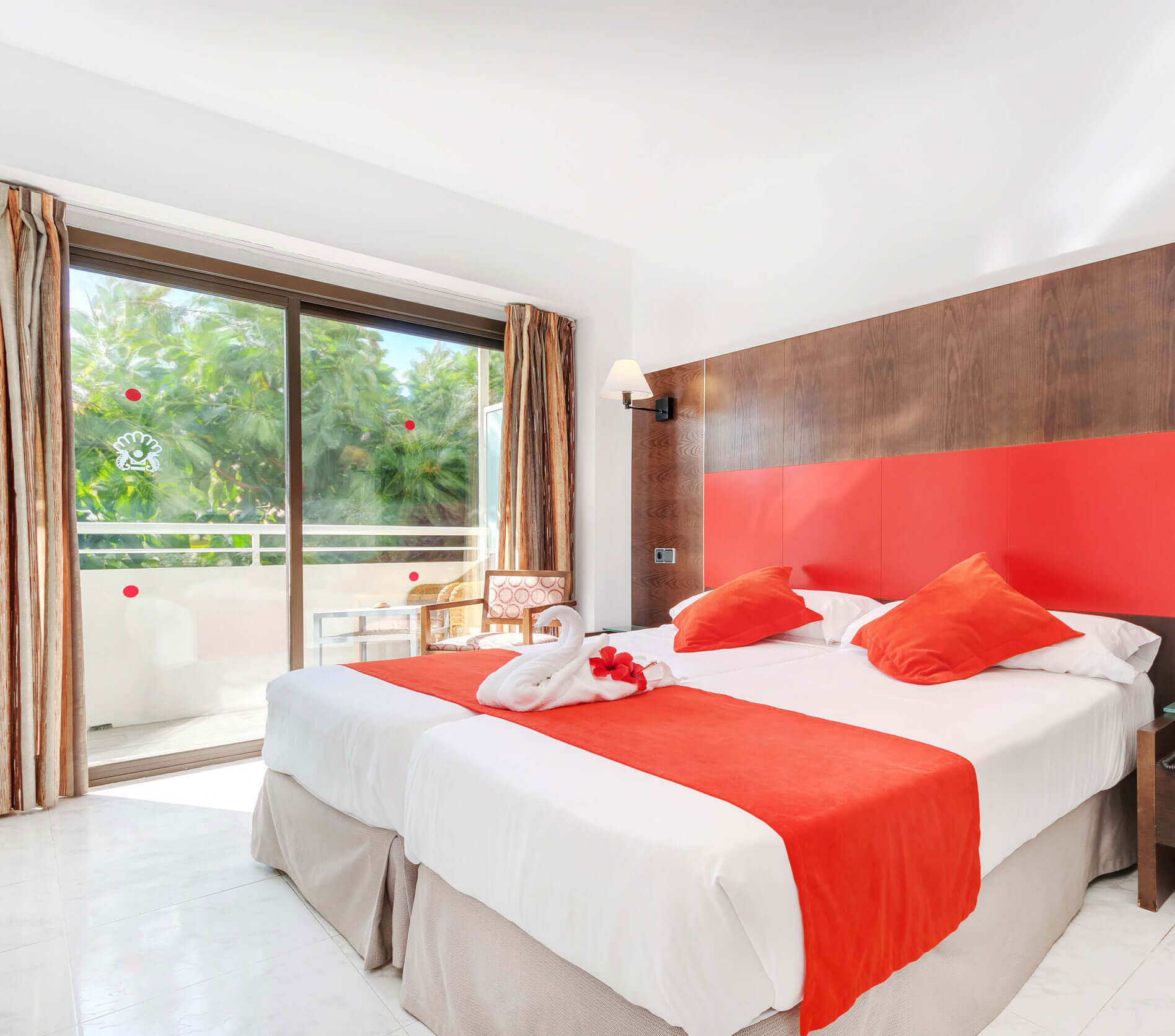 Our services
Bahía de Alcudia Hotel & Spa
Cyclism in Mallorca
Activities in Alcudia
We have bicycles for all needs and preferences, such as ride bikes, road bikes equipped with Shimano Ultegra ...
Solutions for families, couples and all the equipment you might need. Do not hesitate to contact us for any questions you may have!
Our offers
Bahía de Alcudia Hotel & Spa
DISCOUNTS
15% off on the Hotel Class Card published rates. Only applicable to reservations confirmed via mail (info@hotelbahiadealcudia.com) - DOES NOT APPLY TO RESERVATIONS FOR WHICH ANOTHER OFFER IS AVAILABLE.
10% off in all hotel extras as below:
– "A la Carte" lunch service.
– Bar drinks.
– 20% off in all massages
– Safe rental.
ATENTIONS & OTHER PRIVILEGES

– Complimentary Mini Golf access
– Choice of preferred room and floor – subject to availability
– «Late check out» – subject to availability
– Welcome treat.
– Visit – with free transfer included - to the internationally known stud farm Vilaire, in the fincas Son Fé & Son Simó, located 6 kilometers from the hotel.
Special All Inclusive offer
20€/day
All Inclusive pack includes:
- Buffet Breakfast
- Buffet lunch
- Buffet Dinner
- Mid-morning snacks (from 10:30 a.m. to 12:30 p.m.)
- Afternoon Coffe & tea with pastries (from 03:30 p.m. to 06:00 p.m.)
- Late snacks (from 11:00 p.m. to 11.30 p.m.)
Ice creams from 10.30 a.m. to 11.30 p.m.
National soft drinks and alcoholic drinks from 10.30 a.m. to 11.30 a.m.

Enjoy these permanent offers Booking directly on our website:

- All Inclusive Supplement option
- Bar credit on request
- Customized excursions in Mallorca & Menorca
- Free cradle
Location
Located in one of the most attractive areas of the island
How to get here?
Location
Bahía de Alcudia Hotel & Spa
The Bahia de Alcudia Hotel & Spa is located in a privileged area, just 150 meters from the beach and 500 meters from the Port. Its marina offers an ideal environment to enjoy leisure and sports activities. In addition, just 20 minutes-walk is the old town, with its spectacular and emblematic medieval wall, as well as the ancient Roman city. The capital, Palma de Mallorca is approximately 60 km away.